This is a group photo from the 2016-11-11 to 2016-11-12 Fragforce event at the UCSF Benioff Children's Hospital in San Francisco. The picture features most people who attended the second day of the event.

This photo was taken by Paul E. who was one of the founders of Fragforce. The panorama shows the main computer, console, and VR gaming area. The board gaming area was in a separate room.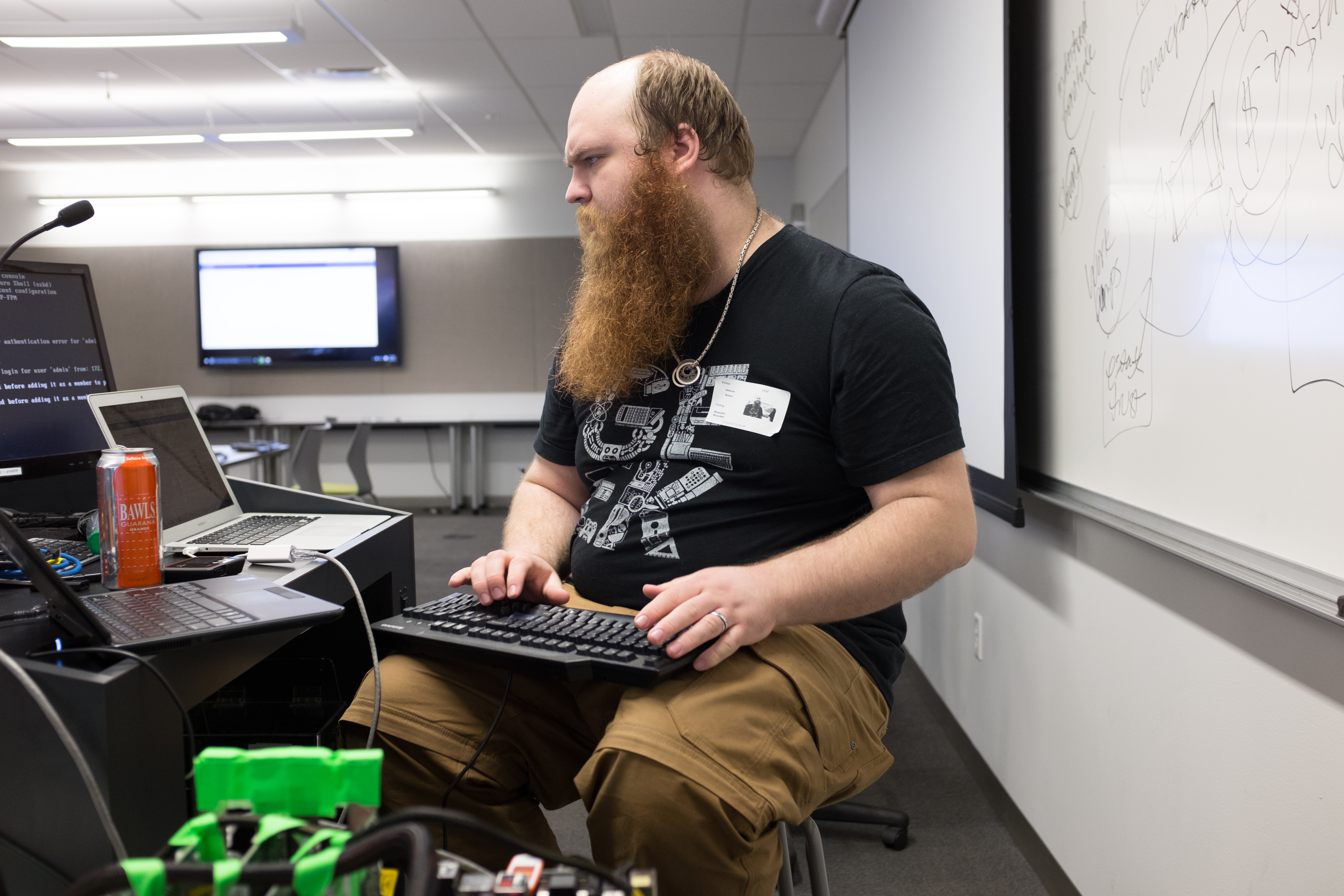 Here is Siebren working on the pfSense based firewall for the event. This was after we both spent eight hours in Mission Hall's IDF closet getting the internet connection working. A lot of credit goes to Sean from their IT team who was running around the whole time trying to fix various problems we were running into.
More information can be found on Fragforce.com and the event page. 
Tags